"Paw Crawl' time again! Find out more on our Events page.
**********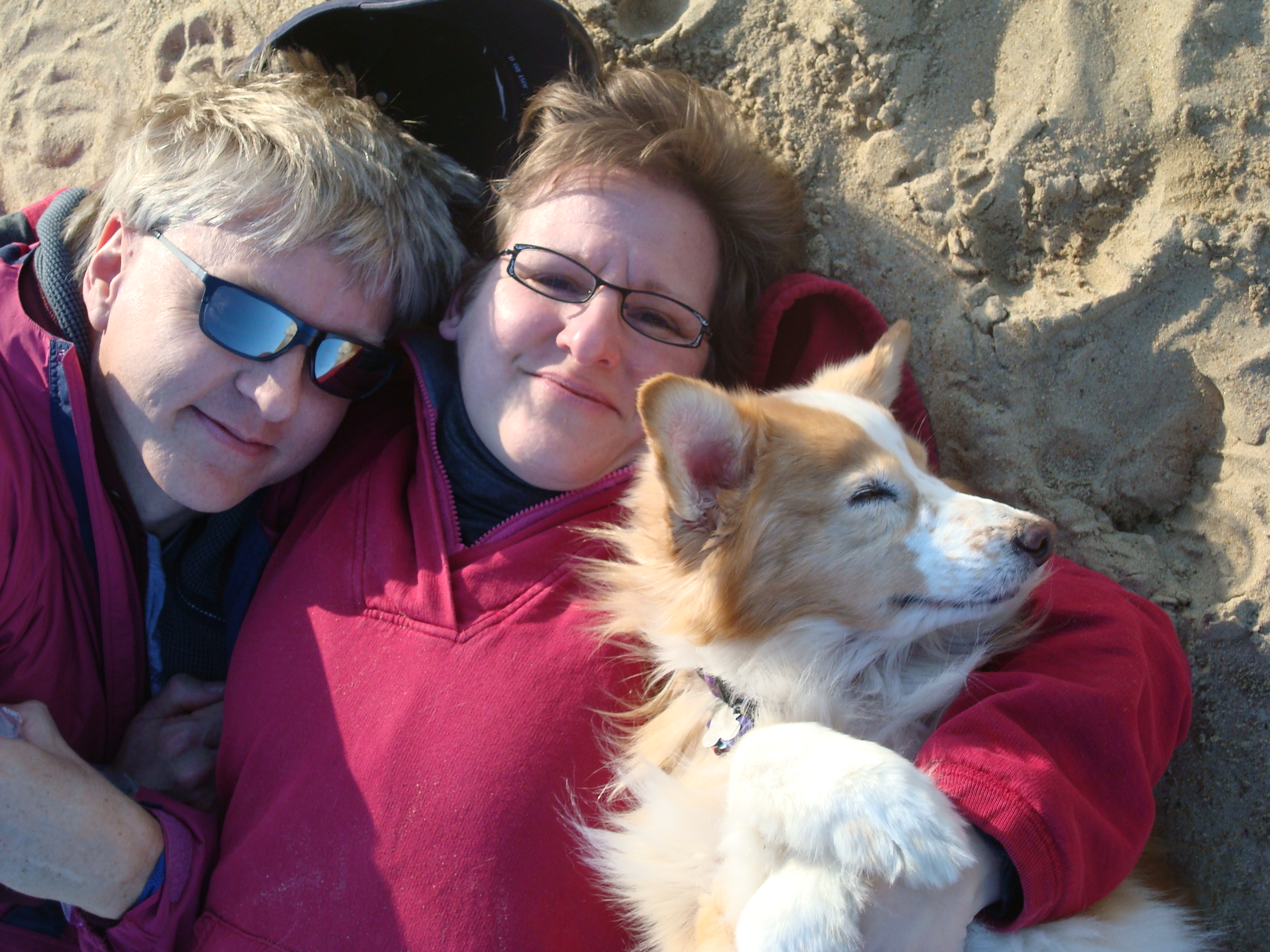 Calling ALL prayers and positive energies again for our sweet, sweet Ms. Posie. We asked before and received...THANK YOU (just isn't enough to say!). A difference was made. We are asking again because Ms Posie needs all of us again. Her family can give her all the love, care and support that she needs but only ALL OF US can bring about the difference that prayer and energy can bring. Please be sure to share with your friends. Posie, her family and all of us at DRM thank you.

Here is a note from Posie's mom...
Hey Denise,
Our sweet girl Posie is in need of some more positive energy and/or prayers coming her way(it worked last time). Her thyroid numbers have been off for quite some time, and she has been on meds since January. We just had her re-tested and her numbers have gotten much worse. At this point she has no symptoms of illness, but the doc says it is only a matter of time if we can't get the numbers down. She just started a new med so lets keep our fingers crossed.
Posie has become such an integral part of our family, I need her to help my family get through my sons teenage years (he's only 14, so we need her around for a while). She is great therapy for us all. I will keep you posted. Its hard to believe it's been 2 1/2 years since her thyroid cancer surgery. She's a lot tougher than she looks.
All my best,
Deb
THANK YOU!!...
4-H Bay Country Obedience Club for your generous donation in honor of
The Members Of The Salty Dog Agility Group!
* * * * *
* * * * *
If you think they all make it out of a shelter and into a new home, think again. Here is a very sad truth that is even harder to watch. This is what their lives are reduced to when the very ones they thought would love them forever let them down. Be responsible when adding a pet to your family, and please, spay and neuter.

"Kiss The Animals Goodbye" by Erik Friedl

_____________________________
Say hello to Rocky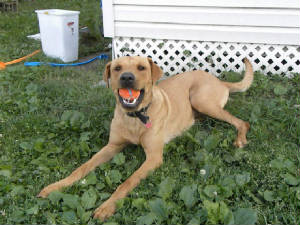 Meet our boy Rocky

Rocky here...thought I'd stop by and introduce myself! I'm thinking I'm a retriever/hound mix and I am about 2 years old. As you can see I like playing ball...I also do well being around other dogs and cats. My first home wasn't very loving or nice but that's all behind me now but that all changed when the rescue people came and got me. My life is so much better and I am a happy boy! What I would like is a new family of my own. I love my foster family and they L O V E me a lot...but I would like to have my very own family that will love, protect and keep me for the rest of my life.

If you have been wanting a new friend and family member to keep you company, love you and make you smile, maybe you could think about adopting me to fill that spot. I promise you will not be sorry! I will love YOU always! Give the rescue one of these post things at dogrescuemd@live.com and they will tell you how you can have me for your very own!

For more information please visit http://www.petfinder.com/petdetail/17076152 and click on the Available Pet Link where you will read more on dogs who are waiting for their new FOREVER homes, more about Rocky at http://www.petfinder.com/petdetail/22564290. If interested in adopting you will find our adoption applications at http://www.dogrescuemd.org/id18.html If you have questions let us know at dogrescuemd@live.com
| | |
| --- | --- |
| | General donations help us to continue to help them. Watch your dollars at work while making your heart feel good. |
Mission Statement
Dog Rescue of Maryland is an organization which rescues dogs who need some time to find their forever home. These dogs may simply have run out of time at shelter, or the owners simply did not want them any more. Either way, we provide a safe place for them while they await a permanent home. We are a small rescue looking to expand in time. Accepting all types of breeds and mix breed dogs from shelters. We love mutts!
Dog Rescue of Maryland a 501c3 non-profit organization is dedicated to saving abused and unwanted dogs in central Maryland.
Click here to see our dogs for adoption!
Please Save These For The Next Time You Hear Someone Say:
They Have To Get Rid Of Their Pet When They Have A Child.
| | |
| --- | --- |
| | To Be A Sponsor Is Just A Click Away! |
Adopting A Friend
Who says you can't find true love on the internet.

Please adopt don't shop. Put a stop to puppy mills.
If you see a dog that you are interested in please ask us for a adoption application and we would be happy to send one to you. At this time we are limited to central Maryland. There will be a home visit as apart of the application once your application is approved there will be a $225.00 adoption fee only if you decide to adopt a dog from us. There are no up front fees.

National Statistics:

Only 1 out of 10 dogs born ever get a home--- Only 1 out of 12 cats born ever find a home---- 800 dogs & cats are KILLED each HOUR in the U.S, because there are not enough homes for them

Saving one animal will not change the world, but it will change the world for that one animal.

Please Spay And Neuter Your Pets!!!

For information on low cost spay and neuter please visit our Links page.

__________________________________________________________________________________